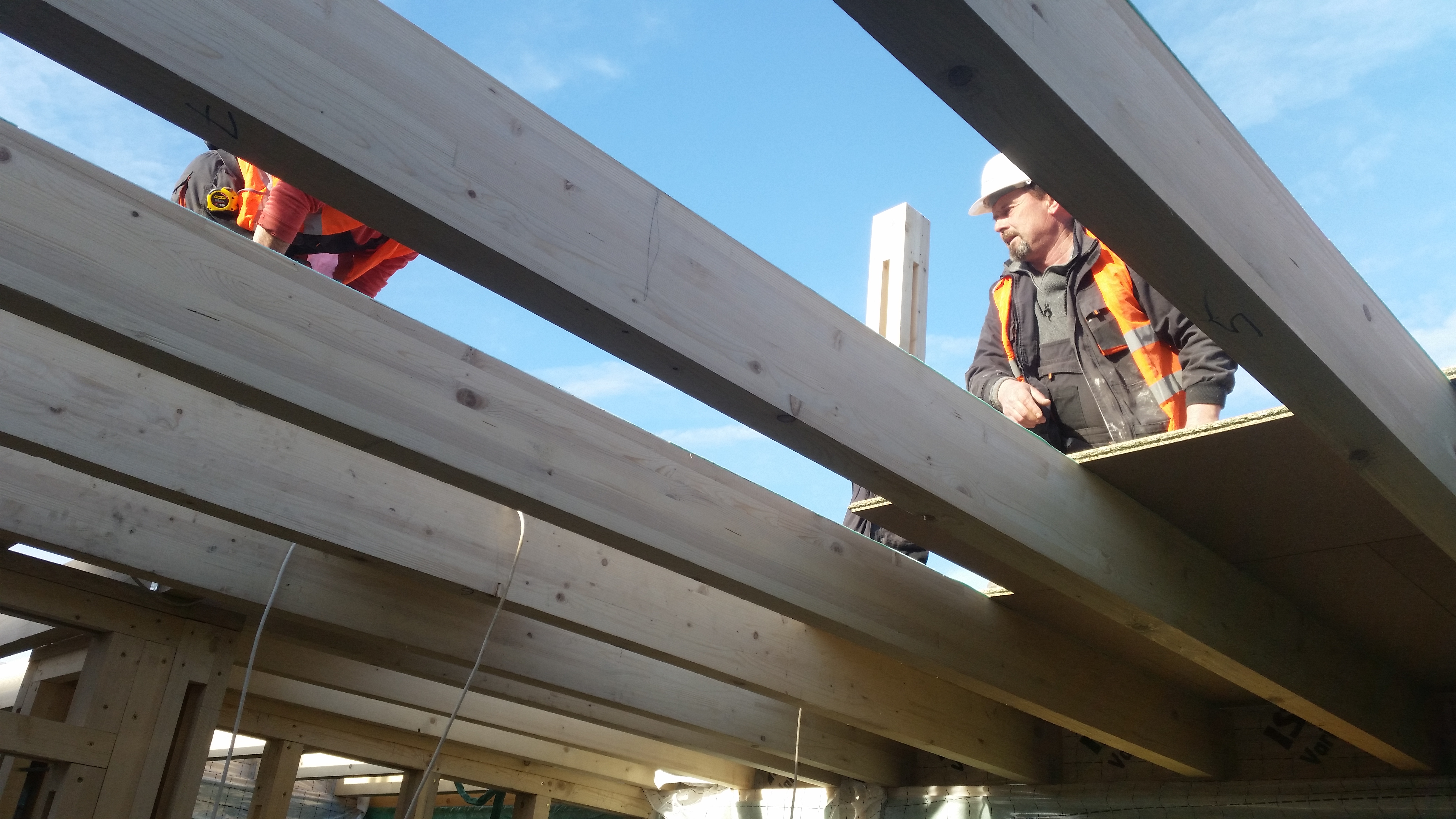 "Living in our houses you remain the part of nature"
In accordance with modern trends, a special emphasis is placed on the technological aspect of construction, which involves the use of natural materials. This particularly contributes to the concept of sustainable construction, which is one of the most important determinants of our design team.
Designing according to the wishes of the investor
In addition to the existing models of houses, we offer you the possibility to create projects completely according to your wishes. Based on your needs, our team of architects builds a project that has a modern and unique architectural style.
Read more..
Short construction period
Construction speed is a great advantage of prefabricated houses. The production of elements is done by the latest technology. Prefabricated panels are transported to the construction site by the truck – the mounting site, and the facility is monitored for 2-7 days depending on the size of the building.
Promotional prices
In spite of the quality of construction as well as the construction period, in the same time, at affordable prices, we want to meet all clients who need these facilities.
Eco Design – Energy Saving
All of our facilities in the design phase are solved according to the type of bioclimatic architecture. These architectural achievements have the ultimate goal of energy saving. All regulations and standards related to the physics of buildings are innovated with this goal, and the result is architectural achievements with new shapes and new materialization adapted to the natural environment and microclimate sites on which the building is being built.
Ecological materials
Wood is a material that is self-contained and naturally renewed, simply obtained and processed, it is light and elastic, yet it persistently and so strongly preserves its shape – over thousands of years the tree has remained irreplaceable and represented the foundation on which our civilization was built.
Wood is the basic building material that with its appearance, structure, color and smell positively influences human health and as such is valid for the healthiest building material.